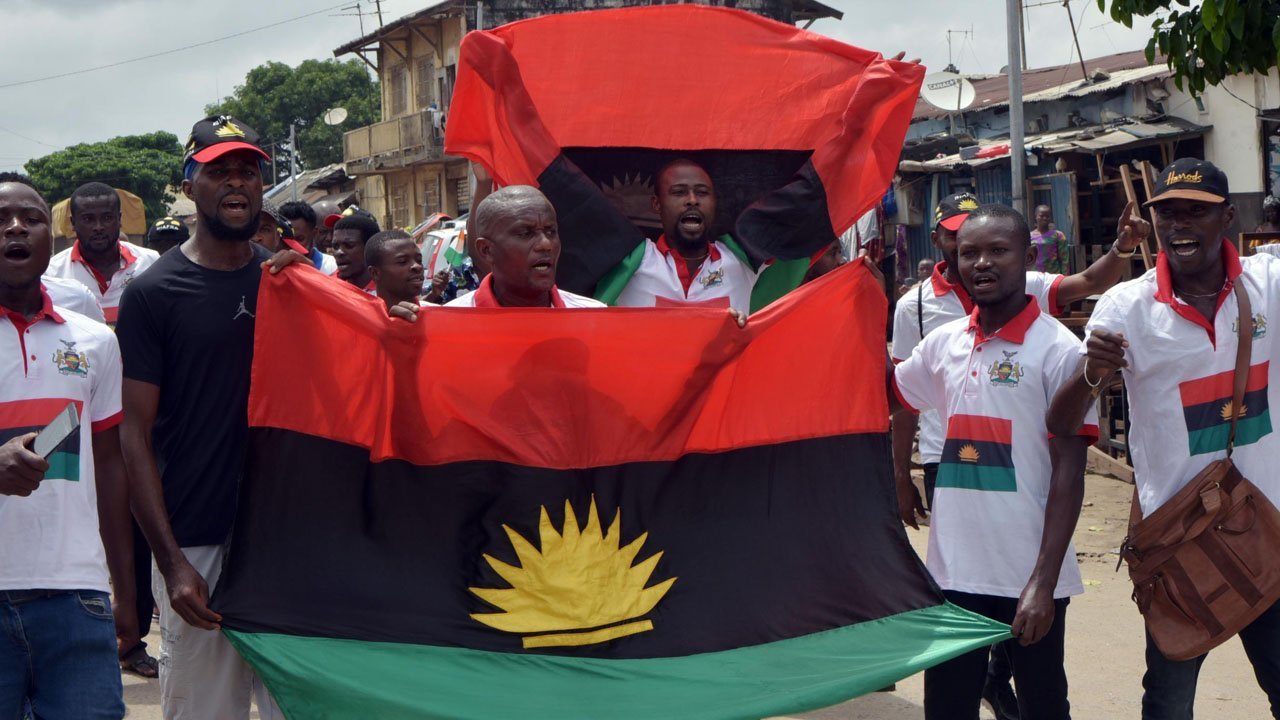 The Indigenous People of Biafra, IPOB, has said Biafra is optional for non-Igbo ethnic nationalities in the old Eastern area.
IPOB said it would not persuade other ethnic nationalities to be a part of Biafra.
Emma Powerful, spokesperson of IPOB, however, said they should perform a referendum.
Effective discussed that referendum would allow the people to decide their fate on Biafra agitation.
In a declaration he signed, Powerful stated: "Any people or ethnic culture who does not wish to become part of Biafra will never ever be required to do so. Such tribes are totally free to go on their own but you need to carry out referendum for your individuals to choose their fate on the agitation for Biafra."
He recalled that Igbos never battled other ethnic nationalities in the old Eastern area in the past because they believe in unity.
Powerful urged other people to eliminate for their flexibility due to the fact that they will not be forced to join Biafra.
He added that tribes like Ijaw and others from the Mid-Western area would still be viewed as "Igbo bros and siblings."
"We can testify that Igbo individuals never ever combated against any people in olden days because Igbo believe in (Onyeaghala Nwanne ya and, Ibiri Kamu biri) (live and let live).
"Igbo are not going to require anyone or people to sign up with the fight for Biafra freedom. Let every tribe attempt what they can to awaken for their freedom because freedom is great and remains the very best for everyone," he added.
IPOB led by Nnamdi Kanu has actually remained in the forefront agitating for the actualization of Biafra.
Their agitation had actually resulted in the arrest and prosecution of Kanu by the Nigerian Government.
Kanu is dealing with charges bordering on terrorism and treason before Justice Binta Nyako of an Abuja Federal High Court.
Recently, the IPOB leader had pleaded innocent to all charges leveled against him.
Kanu had actually floored the Nigerian Government at the Abia State High Court.
He instituted a match against the Federal Government for breaching his fundamental human rights, among others.
In a judgment, the court had actually ordered the Nigerian federal government to pay Kanu a one billion naira compensation.