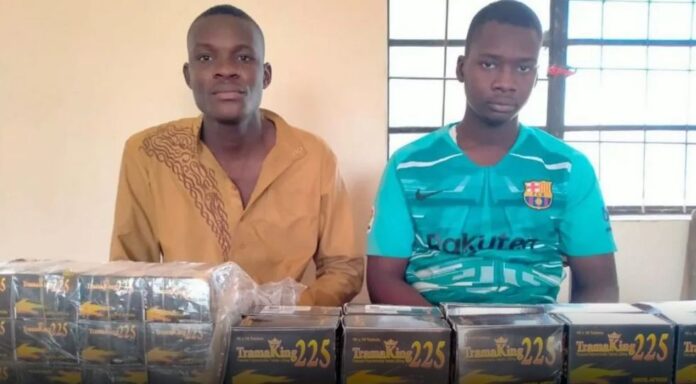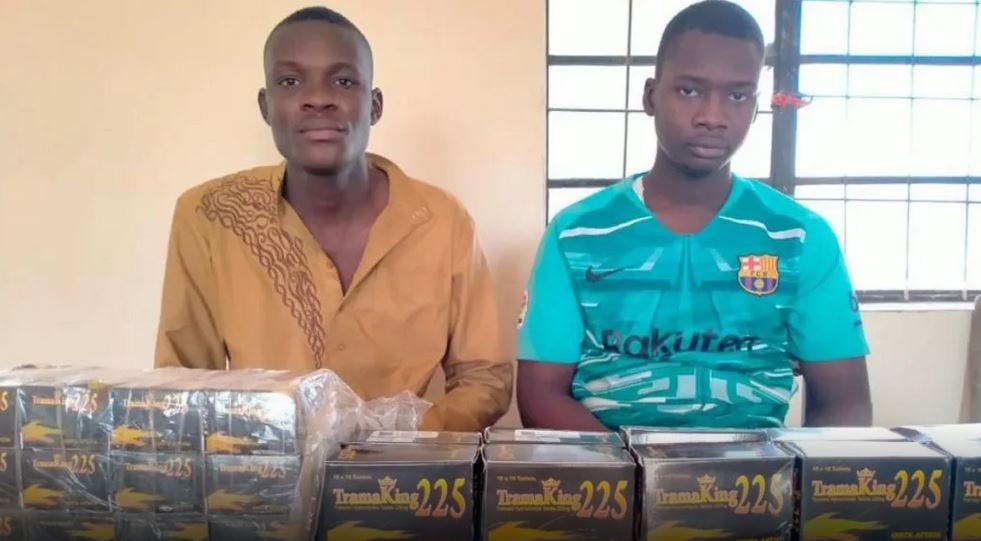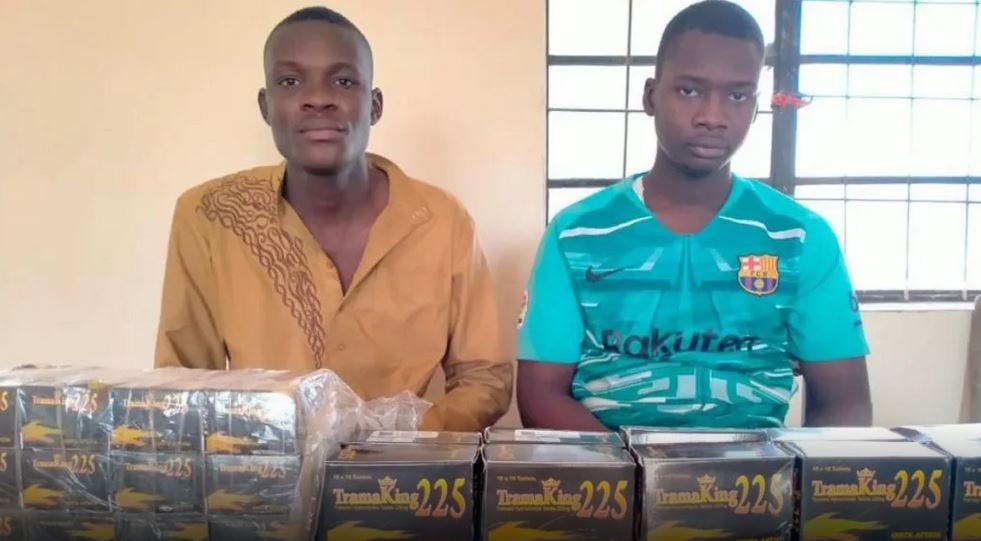 The suspects Over 649,300 capsules of Tramadol 225mg and EUR809,850 money has been intercepted by the National Drug Law Enforcement Agency (NDLEA) at the Murtala Muhammed International Airport, Lagos.
The Tramadol pills, imported from Pakistan via Addis Ababa through Ethiopian Airlines on February 16, were stored at the Skyway Aviation Handling Company freight storage facility at the airport, NDLEA representative Femi Babafemi said in a statement on Sunday.A suspect
, Nwadu Christian was apprehended in connection with the seizure.
"On the same day, a female passenger, Ms. Ayeki Happy who showed up the airport from Italy on Turkish Airline flight was jailed with 69,850 Euros money concealed in her luggage. This was 4 days after another lady, Precious Idahagbon was apprehended with 740,000 Euros cash hidden in her luggage and undeclared upon her arrival at the airport from Vienna, Austria via Istanbul, Turkey. Both money seizures are presently under investigation to establish if they are profits of drug company.
"At the NAHCO export shed of the airport, operatives took a consignment of 131 parcels of Cannabis concealed in packages of black soap (Dudu-Osun), during outward clearance of cargo going to the UK. This is as another consignment provided for export to Dubai, UAE at SAHCO shed was also recovered after 30 parcels of cannabis hidden in containers of cornflakes were found in it.
"Not less than 6.5 kg of Heroin, Khat and Oxycodone packaged for export to USA, and Canada were taken at a major carrier business in Lagos by operatives of the Directorate of Operation and General Investigations, DOGI. The drugs were hidden in shoes, and carton walls," the declaration said.Busts were likewise made in Kano, Adamawa and Abuja.Chairman/ CEO of NDLEA Mohamed Buba Marwa(
retd)applauded the officers for the seizures and arrests, charging them and their coworkers throughout the nation to magnify the offending action against all drug cartels in every part of Nigeria. ToriNG