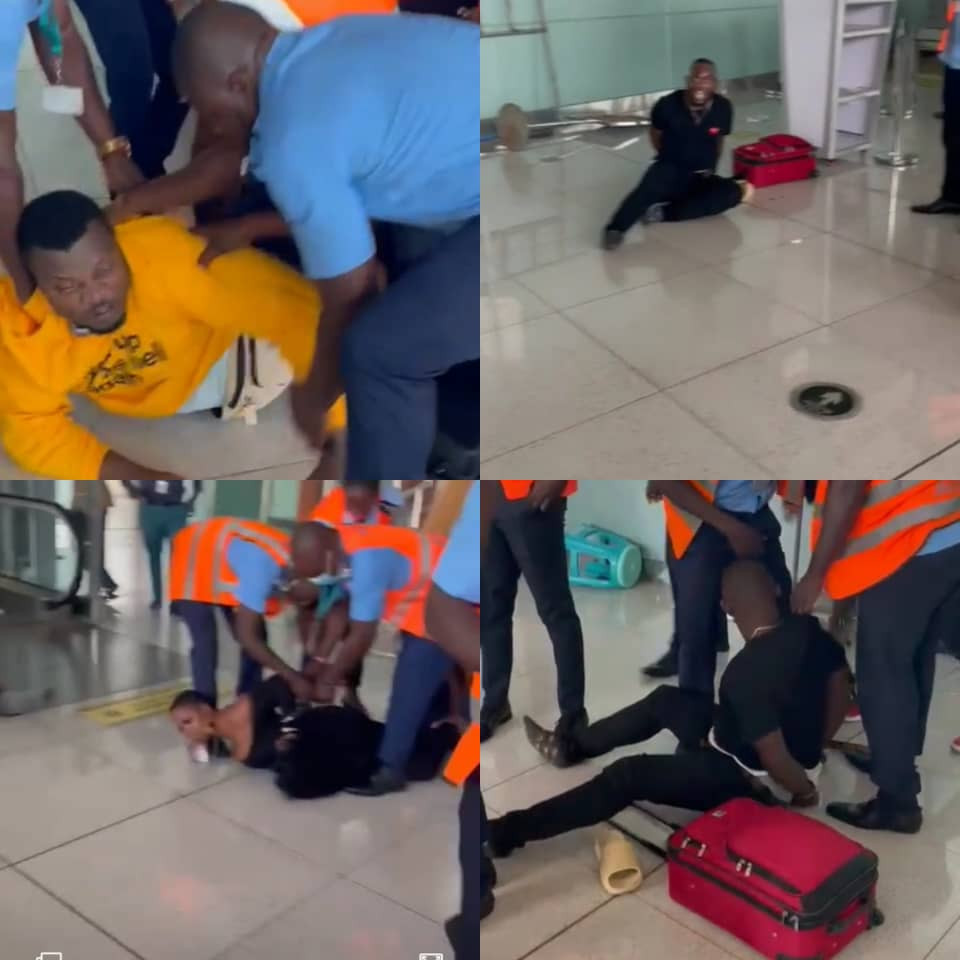 This is the video of some security officers in Togo assaulting Nigerians traveling via an airport in the country. It has gone viral.
According to unconfirmed reports making the rounds on social media, a group of Nigerians coming from the US with Ethiopian Airlines had a connecting flight that would take them through Gnasingbe Eyadema International Airport, Togo on Saturday, December 18.
However, after getting confirmed flights from the USA, the airline officers allegedly told them the plane was full and could not take them to Nigeria. This got them angry and an argument ensued which later resulted in a scuffle between them and the security agents.
The video showed some Togolese security agents holding two men and a woman on the floor in an attempt to arrest them.
The appropriate authorities are yet to comment on the viral video.
Watch the video below…
ToriNG