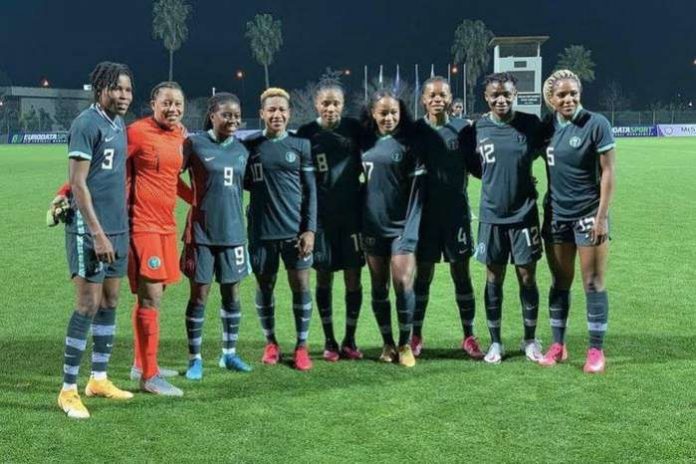 Coach Randy Waldrum has said he was proud of the Super Falcons second-half performance against Jamaica, but plans to ring changes for the next game against Portugal.
The African champions lost by the odd goal to the Reggae Queens in their opening game of the Summer Series in Texas, USA, Thursday.
"I was really proud of the second half performance. We showed a lot of fight and a lot of heart in the second half," Waldrum remarked.
"The second half was much better, I was more pleased.
"The first half was too slow, disorganised. It was not the way we want to play.
"We have to start from the beginning (of a match), not from the second half."
Waldrum said the match winner by Jamaica was as a result of a new defence, which was not oganised.
He praised goalkeeper Tochukwu Oluehi.
"She played fantastic, she saved a penalty and made a huge save after that to keep us in the game in the first half, to give us a chance," the coach saluted.
"She played really well, but the back four was just young and it will take some time to get it organised."
He said he has a better idea of the players available for this tournament and will now make changes to the lineup against Portugal.
"I will expect we will play a little of our game right from the beginning. We have to impose the way we want to play early on," the coach said.
Get more stories like this on Twitter
TodayNG