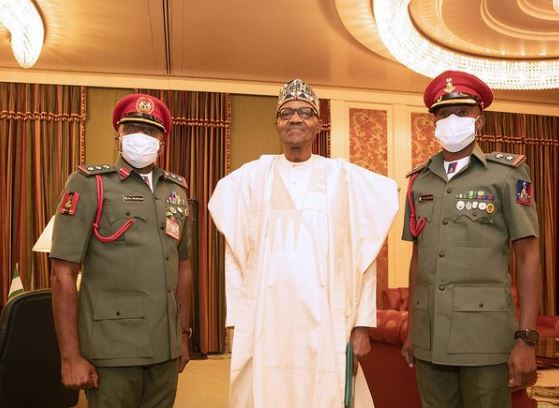 President Buhari's New ADC Resumes Duty At Villa
Lt. Col Yusuf Dodo, President Muhammadu Buhari's new Aide-de-Camp, resumed duties at the Presidential Villa in Abuja on Monday February 22.
Colonel Mohammed Lawal Abubakar who has been President Buhari's ADC from when he was first elected in 2015, will be proceeding to Santiago, Chile for a five-month Strategic and Defence Course from March 8.
The course is said to be a requirement for the promotion to the rank of a brigadier-general.
Before being appointed as the President Buhari's ADC, Lieutenant Colonel Dodo was the Academy Adjutant of the Nigerian Defence Academy, Kaduna.
ToriNG