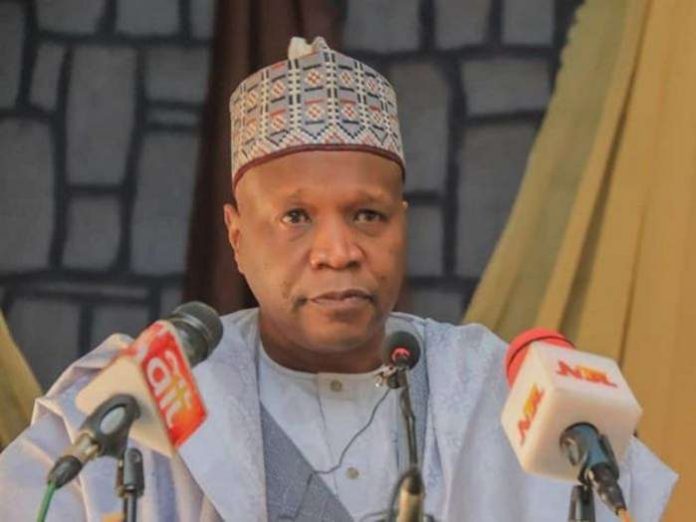 The governor of Gombe state, Inuwa Yahaya, says Nigeria is facing the worst security challenge in its history.
Yahaya made the comment on Monday when he swore-in chairmen of the 11 local government areas in the state.
Incidents of kidnapping, banditry and insurgency have been on the rise across the country in recent times.
The governor asked the newly elected officials to take security of lives seriously.
"As you are all aware, Nigeria is facing the worst security challenge in its history. We must therefore put in place necessary measures to protect the lives and property of our people," Yahaya said.
"I call on the new chairmen to ensure that any measures taken are fully implemented and sustained in order to ensure the security and wellbeing of the lives and property of the people.
"As agents of change at the grassroots, you are expected to come up with constructive and workable ideas for the development and transformation of your respective Local Governments. I implore you to use your wealth of experience in order to speedily move our Local Governments forward and provide the much-needed dividends of democracy to our people."
Yahaya cautioned the chairmen to embrace transparency and accountability in the discharge of their duties, warning that his government will not tolerate any act of corruption.
"Therefore, you must all strive to live above board and ensure transparency in the conduct of your duties. I charge you to be fair, equitable and just to all citizens irrespective of political or cultural differences. The relative peace and harmony that is prevailing in the state must be guarded jealously," he said.
Get more stories like this on Twitter
TodayNG