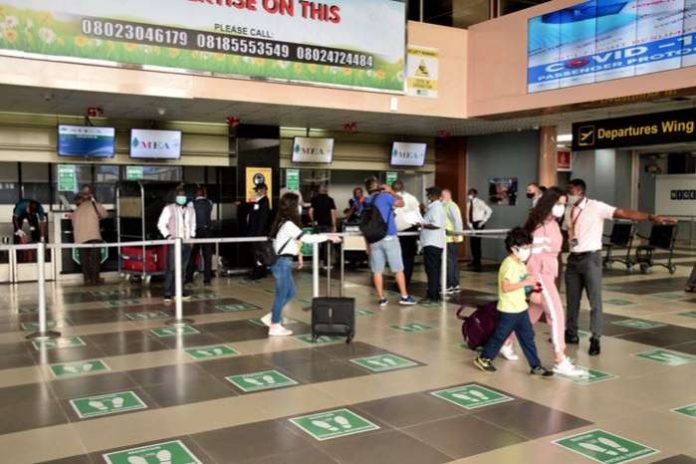 The Nigerian Civil Aviation Authority (NCAA) says the recent surge in ticket prices is an offshoot of the COVID-19 pandemic.
Speaking at the presidential taskforce (PTF) on COVID-19 briefing in Abuja on Thursday, Musa Nuhu, NCAA director-general, said the aviation industry was badly affected by the pandemic as operations were on hold for months.
Nuhu added that the increase in dollar rate also affected the airlines as the cost of maintenance increased.
"As regards ticket prices, yes ticket prices have gone up astronomically over the last week or so. That is one of the consequences of the COVID-19 pandemic," he said.
"The aviation, tourism and travel industry is one of the most devastating industries by COVID-19. Because, we had a short down for several months, the airlines were not making money and there are fixed cost that they have to deal with, they have to maintain the aircraft and unfortunately most of these aircraft are maintained outside the country.
"Two issues we have had, because of the short down they don't even have slots to take their aircraft out and the dollar rate has gone up and they need to raise enough money.
"So the problem basically is that of supply and demand. The supply for airline seats internationally have significantly gone down while the demand domestically since we opened have gone up. So it's simple basic economics 101, when the demand exceeds supply, the prices go up."
On the issue of 300 sacked staff by Arik Air, the NCAA chair said discussions are ongoing to prevent the employees from losing their jobs.
Some local airline operators at the Nnamdi Azikwe International Airport in Abuja had attributed the increase in fares to the current exchange rate.
Kehinde Ogunyale, Max Air station manager, said: "We need to catch up with the economy. That is why we increase the fare. If not, we may be left behind and will not be able to fund operations anymore".
"The fare actually went up. From Abuja to Lagos last week, the highest fare was N35,300 (economy class) and N80,000 (business class). From Abuja to Lagos at present, the highest fare is N60,000 (economy class) and N98,000 (business class)."
Get more stories like this on Twitter
TodayNG